Finally, a better way to prevent hoof pain and soreness.
Rebound Hoof Pack® is a potent, super sticky hoof packing, formulated to draw pain, soreness and inflammation out of the hoof. Stop spending time and money on duck tape, diapers and individual ingredients - our unique formula adheres directly to the hoof, so you'll never have to wrap again! Rebound Hoof Pack will get the sting out after a hard gallop, pulled shoes or a long day's work. It's so easy there's no excuse not to pack your horses hooves!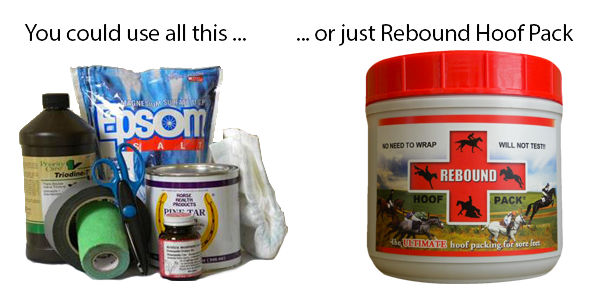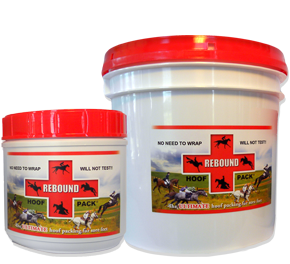 GET REBOUND HOOF PACK
Rebound Hoof Pack is available in a 3.5 lb (1.6 kg) jar or an 11 lb (5 kg) bucket and is available online or at stores in the United States, Canada and elsewhere.
Buy Online
Find a Distributor
Used and Recommended by Top-Level Equestrians
From Olympic eventers and international show jumpers, to casual, everyday riders, see who's talking about and using Rebound: